Combat and Generation Updates
---
First update for Hoard It!
I'll admit, it's not as wide-reaching as I'd like, as I still really need to get like, dying and loot in, but there's enough of an improvement that I wanted to post it here.
Level generation improved

Improved key/boss placement
Improved loot placement
Variable dungeon size
More level pieces added
Better floor tile generation
More information "decided" before actually putting down the tiles (important for metagame)

Skeleton murder

Skeletons (both mook and boss) take damage and die
They uh, cant hurt you yet (though they sure pretend like they can)

GUI design underway
A fair bit of miscellaneous code progress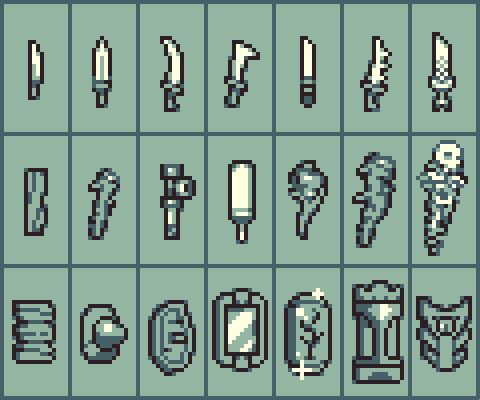 The first batch of weapons by myself and Alex McDonald (@Cannonbreed)
Next version should have a rudimentary menu and ability to die at the very least. Then I've got to get those weapons in, and figure out how deep I want to go down the metagame tunnel!
As always, you can play the game directly on the itch page.

Have fun!
Max